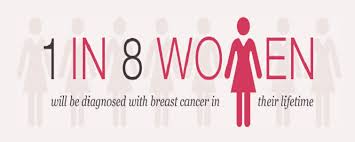 We Race Because…
In Orange County alone, approximately 1,972 people are diagnosed with breast cancer each year and 331 die.. When breast cancer is detected early, lives can be saved

More than 5 women will be diagnosed with breast cancer and 1 woman will die from the disease on any given day

Breast cancer knows no boundaries- be it age, gender, socio-economic status or geographic location.
When you participate and fundraise for the Race, we fight these statistics together.
In 1980, the 5-year relative survival rate for women diagnosed with early stage breast cancer (cancer confined to the breast) was about 74 percent. Today, that number is 99 percent! Komen has played a critical role in every major advance in the fight against breast cancer - transforming how the world talks about and treats this disease and helping to turn millions of breast cancer patients into breast cancer survivors. This progress was made with your continued support. Together we can reach our vision of a world without breast cancer.
75% of Komen Orange County's net income funds grants for local hospitals and community health programs benefitting underinsured and underserved women and men in Orange County. Services that Komen OC funds include support for breast cancer patients, mammograms, and early detection outreach and education for at-risk and underserved groups including African Americans, Latinas, and women under 40. The remaining 25% of funds raised will support Susan G. Komen's national research fund that has provided more than $1.6 billion for groundbreaking research serving millions of people in more than 30 countries worldwide.
This year, Komen Orange County will provide funding for over 3,500 vital breast cancer services to over 2,300 individuals because of money raised at the Komen Orange County Race for the Cure® and other fundraising efforts of the Affiliate.