The heart of this event is you, our participants—and we need your help to make the biggest impact possible against this disease. Remember, your registration fee helps us cover the cost of operations at this event, but additional fundraising is how we make an important contribution to our community. Your support will fund breast cancer screening, treatment and education programs that save lives in our community! Our goal is to raise $2 million for vital breast health services, and to help us succeed, we encourage every participant to fundraise.
Take action in your fundraising by joining our $125 Fundraising Challenge!
What is the $125 Fundraising Challenge?
The $125 Fundraising Challenge is a call-to-action for Race participants to raise at least $125, the cost of a Komen-funded mammogram. Those who raise $125 will be eligible for our Fundraising Awards.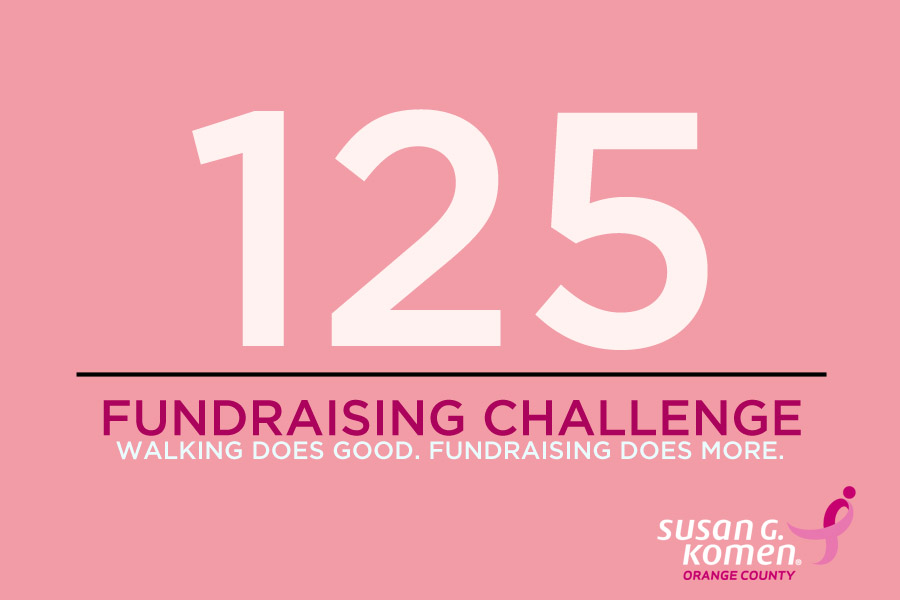 What are the Komen Fundraising Awards?
Our Fundraising Awards offer participants a fun way to raise $125 or more. There are a variety of awards and prizes depending on the amount raised. Start fundraising now! It's easy. All you have to do is ask. The earlier you start fundraising, the easier it will be for you to reach your goal of $125 or more. Stay tuned for more information on this year's Fundraising Awards.
25 Years Celebration Donation
Self-donate $25 or more at the time of registration to receive our 25th Orange County Race for the Cure Commemorative Medal. If you've already registered and did not get a chance to self-donate, email us at race@komenoc.org.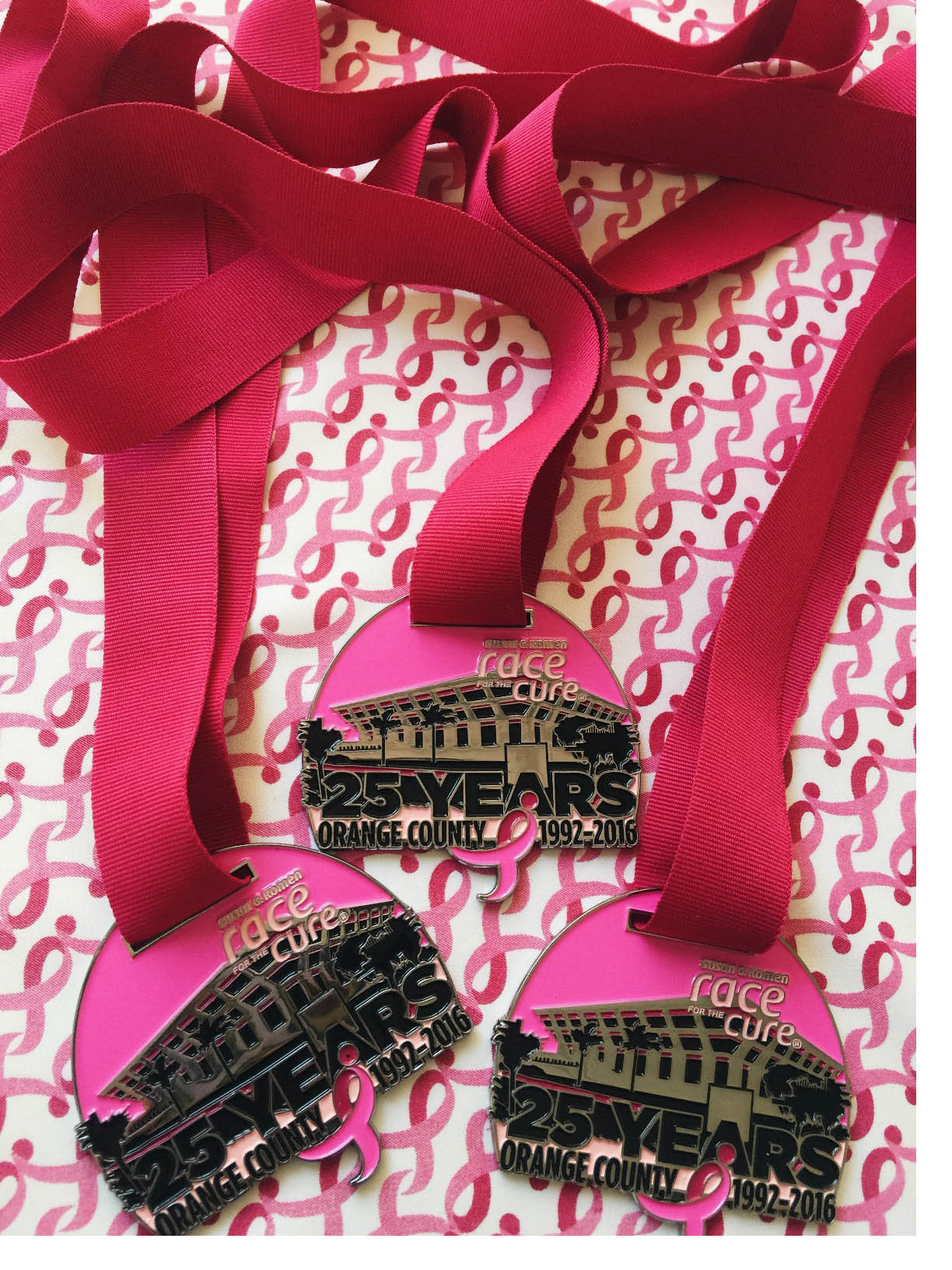 Weekly Fundraising Awards
Each week, we will offer awards to those who are registered and fundraise a certain amount during a specified period. Be sure you're checking your email for more information.
Honor Roll
This prestigious group is made up of everyone who raises $1,500 or more for the Orange County Race for the Cure. Each year, Honor Roll Members receive special recognition for their dedication and commitment in the fight against breast cancer by receiving:
Pink Honor Roll sash
Invitation to the Race for the Cure Kick-Off Party
Two VIP passes (including breakfast) for the Race for the Cure day
Special recognition and invitations to exclusive events throughout the year
The secret to being an Honor Roll member… FUNDRAISE! Fundraise early and often. Special thanks to our 2015 honorees who will be wearing their superhero sash at this year's Race. We can guarantee they are already getting started on their fundraising efforts with even bigger goals in mind!
Here are a few things to know and share with everyone…
Up to 75% of Komen's net revenue is used to support local community based education, screening and treatment programs. The remaining

25%

of the net income supports the Susan G. Komen® Grants Program
All donations are

tax-deductible

Learn more about our

local grants

program and how we serve our local community here
Remember to ask your employer and your donors for Company Matching Gifts
Share

your personal story

of why you're running or walking to end breast cancer
Learn more about the

research

Komen does around the globe
Fundraising for the 2016 Komen Orange County Race for the Cure will continue until October 31st, 2016.